Management
Prof Dr. A.K.Natesan M.Com., M.B.A., M.Phil., Ph.D., FTA.,
Hon. Chairman
Prof Dr. A.K.Natesan M.Com., M.B.A., M.Phil., Ph.D., FTA., the Hon.Chairman cum advisor of the Kavery Educational Institution is a visionary just born to lead in the area Professional Education with 30 years of experience in the field of Technical Education. His desire is to nurture the next generation to bear fruit in the form of " the Kavery Educational institutions" a top ranking institution in our country.He co-ordinates the educational institutions and fosters an environment that allows developing strong bonds of friendship and serves the society with social responsibility and ethics.He puts his heart and soul to the cause of education and turns every dream into reality.By his innovative advise Kavery Educational Institution is now powerful ray of hope that guides youngsters towards fulfilling careers.He took his MBA from NIT,Trichy and Doctorate in Financial Management from Bharathiyar University.Currently,he is the Chairman of ISTE Tamilnadu and Pondicherry section and the Secretary for Association of self-Financing Engineering colleges, Management in Coimbatore region.
Prof Dr. A.K.Natesan
Mr. A.Anbalagan
Chairman & Treasurer
Mr. A.Anbalagan, Business Magnate of this region is the chairman of The Kavery Educational Trust.He Updates the new inventions and modern trends in Agriculture ,Education etc.,thus providing us splendid infrastructure.He is the chief Executive of the Trust ,with the objective of the delivering world class quality in a structured and systematic way.He takes all necessary steps to mould our institutions to be an international reputed one.
Mr. A.Anbalagan
Prof. S.K.Elangovan
Secretary
The guiding force, the unseen hand behind the success of our institutions under the kavery banner is the secretary Prof. S.K.Elangovan M.Sc., B.Ed., He has been the Shining light Guiding the Kavery Institutions since its inception.His day involvement in all the institutions,and his meticulous attention to the minutest detail has been greatly for the institutions enviable record and achievement by scaling greater heights.He is an eminent Professor of Chemistry, supports in all aspects for the development of our institution.
Prof. S.K.Elangovan
Dr. N.Mathan Karthick M.B.B.S., M.H.Sc.,(Diabetology) MISTE., PHF
Vice Chairman
Dr. Madhan Karthick, Vice Chairman of the KEI who was graduated from Harward University tied up medical college –Sri Ramachandra Medical College,Chennai.He set his sight on developing an Educational institution which was purely meant for aspirants who are from inaccessible and rural areas .He envisages improving the quality of Education and life at Kavery campus.Willing to promote state of art technology apply innovative thoughts and create conductive and congenial environment by dedication in rising the standards and quality of teaching is beyond comparison.
Dr. N.Mathan Karthick
Mr. R.Ramanathan
Correspondent
A vibrant dynamic and motivating person in our Trust is Mr. R.Ramanathan M.Sc., our Correspondent has two decades experience in education and renders great support and guidance for the development of our institutions. Being and eminent Educations, he leds the Institutions towards academic excellence.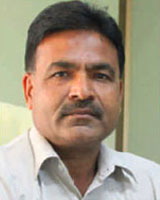 Mr. R.Ramanathan
Shri. V.Karuppannan
Executive Director
Shri. V.Karupannan, businessman is our Executive Director. He is the man behind the Infrastructure of our campus who creates a congenial and peaceful working environment. He actively includes in enriching the hostel facilities, transport and ensures the sports growth of in TKEI.
Shri. V.Karuppannan
Mrs. N.Parvathy, PHF
Managing Trustee
Caring the students, faculty and visitors with motherly passion. She provides better interior and infrastructures in campus for better efficiency and good working atmosphere.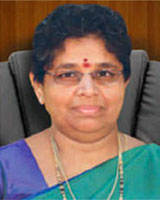 Mrs. N.Parvathy
Mrs. S.V.Revathy Elangovan
Co-ordinator
Our Coordinator is Mrs. S.V Revathy Elangovan who grants her guidance in each and every way to the Staff, with great zeal and enthusiasm for the development of the Institutions.
Mrs. S.V.Revathy Elangovan
Mr. T.K.Palanippan
Joint Secretary
Another business man & a personality having intense involvement in Agriculture, is our Joint Secretary Mr.T. K. Palanippan and he support all our projects in all the way for the development of the Institutions.
Mr. T.K.Palanippan